We treat patients from around the world.
We appreciate your belief in Mahatma Gandhi Cancer Hospital & Research Institute. We always attempt to make things easier for you. Please fill in the contact details below to schedule a consultation, and our team will contact you shortly to confirm your appointment.
Please provide the following information for further assistance
Patient-Trusted Cancer Centre
Mahatma Gandhi Cancer Hospital & Research Centre is Andhra Pradesh's largest cancer hospital. We have over 150,000 satisfied patients who have been treated by professionals using modern technology adaptations on a regular basis. After treatment, the people we treat are happy with their families, and we are excited to expand our wings for the international algorithm, where we previously treated several overseas patients and received extremely positive feedback.
External Process
To begin, include the patient's paperwork mail for the online consultation with the doctor about the patient's condition and procedure.

On a necessary basis, the patient receives a plan of treatment letter from the hospital for further reach to obtain their consultation for in-person assistance if they require a personal consultation or choose to proceed with the online consultation. This aids in obtaining a visa.

After acquiring the visa, the patient is granted authorization to remain in India for the duration of their treatment procedure.
Internal Process
The patient will be treated as an outpatient in order to confer with the appropriate expert about comprehensive exams or scans. 

Following the consultation, the patient is sent to the inpatient ward for treatment, which may include surgery or therapy, depending on the specialist's recommendation.
Dedicated Patient Support
Dedicated Patient assistance is allocated to each patient to assist with accommodation assistance, appointment scheduling, medical care assistance, and hospital admissions through discharge procedures.
Our specialised specialists have over a decade of expertise in cancer treatment ranging from surgeries to all types of therapy, and each surgeon and therapist has a track record of success in treating an array of patients.
Our doctors are well-known in the industry and respected in their fields. Every department has its own specialised specialists who use high-quality technology to treat all levels of patients and work towards patients' speedier recovery.
We first take advantage of how friendly we have the ability to cope with this, and the problems that result shouldn't have any influence on the patient's future. Our treatment strategy has remained straightforward, as stated in our vision and mission: to provide the best and affordable state-of-the-art cancer treatment.
We counsel the patient on the aspects that contribute to the effectiveness of a certain course of treatment, as well as the benefits of comprehending externalization in order to provide a long journey to experience life.
The Mahatma Gandhi Cancer Hospital & Research Centre includes cutting-edge medical equipment and infrastructure that are well-suited to dealing with all phases of cancer, whether it is surgery or therapy, up to the prospect of a life-saving benefit.
Precision and safety
Mahatma Gandhi Cancer Hospital & Research Centre provides high-quality services as well as complete safety and security, as evidenced by thousands of satisfied patients.
Advance technologies
Various technologies enable us to develop personalized treatment regimens for our patients. We are the First Technology-Approved Hospital in the Indian state of Andhra Pradesh(AP). The following are the New Technologies that have compelled us to work on periodic advancements. 
Robotic Surgery Unit

Time of Flight PET CT Scan

Advanced Radionuclide Iodine Therapy

3D Mammography

BMT Unit

 Adaptive Radiotherapy with Ray Station

Fluorescence Imaging

Scalp Cooling System

Precision Radiotherapy Unit VMAT SRS/SRT/SBRT

40-Channel HDR Brachytherapy

Comprehensive Cancer Care Unit

SLN Biopsy & ICG Services
National accrediting bodies have recognized Mahatma Gandhi Cancer Hospital and Research Institute. This demonstrates Mahatma Gandhi Cancer Hospital's commitment to providing high-quality patient care. We are internationally accredited to NABH domestic accreditations.
Quality Health Care
Mahatma Gandhi Cancer Hospital and Research Institute is NABH approved by the Indian quality accrediting body, with an emphasis on excellent patient care and adherence to safety standards.
Sophisticated labs
Our diagnostic laboratories enhance excellent patient care by providing accurate and timely diagnostic capabilities via fully automated technology and specialized personnel.
Your treatment journey at Mahatma Gandhi Cancer Hospital & Research Institute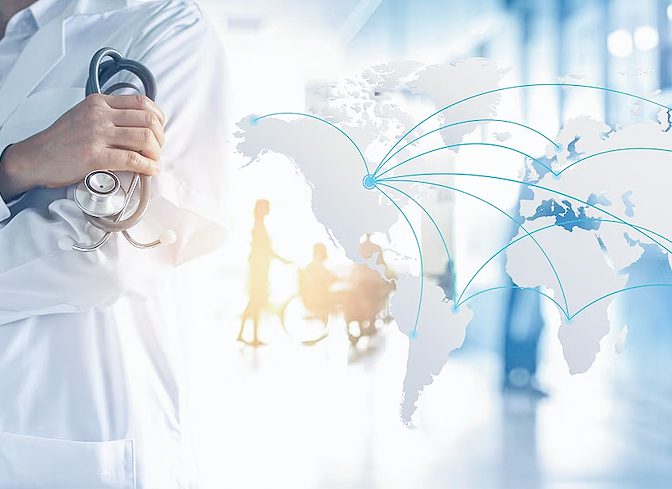 Are you worried about missing your country?
We will make you feel at ease
In India, there is a proverb that says, 'Atithi Devo Bhava,' which translates to, 'The guest is equal to God.' We take particular efforts at MG Cancer Hospital to make our overseas patients feel at ease in India. We spare no effort to ensure them safe and successful stay in India.
Make the most of quality services and more
MG cancer hospital ensures that our patients and their carers get first-rate medical treatment and hospitality. We do this by appointing a coordinator for all overseas patients. From your initial inquiry through your discharge, the coordinator will be your single point of contact.
"Don't let pain define you, let it refine you."