Advanced Radionuclide Therapies
Radionuclide Therapies are fast gaining an important position in the management of several malignancies.
Mahatma Gandhi Cancer Hospital is glad to announce the initiation of Radionuclide Therapy facility, for the first time in the state of Andhra Pradesh.
Advantages of Nuclear Therapy:
Very specific target binding of the pharmaceuticals
Delivering large doses of radiation to the target tissue
Very minimal radiation to the normal tissues
Very minimal side-effect 
Significant improvement in quality of life and survival of patients
Following Radionuclide Therapies are available for Cancer Related problems
131 lodine High Dose Therapy:
lodine-131 Therapy is an established modality for management of Thyroid Cancer, It has been used for well differentiated Thyroid Carcinoma both Papillary and Follicular types for
Remnant Ablation,
Ablation of Lymphnodal or Local Residual Disease 
Adjuvant treatment of Distant Metastases
177 Lutetium DOTATATE Therapy:
This is an advanced therapy that is only recently made available in the US, DOTATE is a Somatostatin Receptor Analogue. Somatostatin Receptors are over-expressed in most tumors of Neuro-endocrine origin. Conventionally Metastatic Neuroendoctine Tumors are very resistant to Chemotherapy and Radiotherapy. 177Lu – DOTATATE (LuTaTe) Therapy significantly improves outcomes in patients with Progressive Metastatic Neuroendocrine tumors. This therapy can be used in
Metastatic Carcinoid and Neuroendocrine Tumors
Metastatic Pheochromocytoma and Paraganglioma
Metastatic Neuroblastoma 
Inoperable Meningiomas
177 Lutetium PSMA Therapy:
Prostate Specific Membrane Antigen (PSMA) is a Type II Transmembrane Protein expressed on cell surface and normally found in prostate gland, jejunum, salivary glands and kidneys. It is over expressed in Adeno Carcinoma of the Prostate.
Targeted Therapy with 177 Lu PSMA is effective in controlling Metastatic Hormone Resistant Prostate Carcinoma.
Radionuclide Therapy of Hepatocellular Carcinoma: 
In patients with inoperable Hepatocellular Carcinoma including those with Portal Vein Thrombosis. Radionuclide Therapy with 
Labeled Lipiodal (131lodine or 188Rhenium)
Labeled Glass/Resin Bead Particles (Yttrium 90)
Significantly increase the survival of the patients with minimal side effects, Radionuclide Therapy with Lipiodal can also be used as an Adjuvant Therapy after surgical resection of HCC to reduce recurrences.
Palliation of bone pain from Metastases:
Palliation of intractable pain from Metastatic Disease in patients with Osteoblastic Metastases such as Breast Cancer or Prostate Cancer can be effectively done with intravenous injection of Radionuclides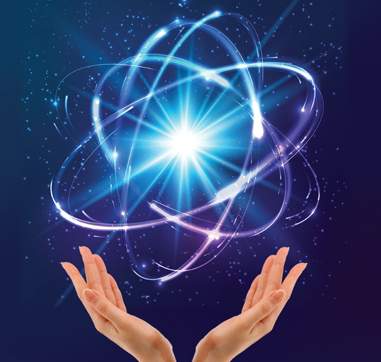 Treatment of Benign Diseases:
Grave's Disease / Autonomous Functioning Thyroid Nodule:
131-lodine is a very effective treatment for Grave's disease and AFTN and reducing size of Multi Nodular Goiter prior to surgery.
Radiosynovectomy for Inflammatory Joint Diseases:
Injection of Radionuclides into the joints results in slowing down of disease progression and drastic improvement of pain in patients with Inflammatory Arthritis and is indicated in
Refractory Painful Inflammatory Arthritis such as Rheumatoid Arthritis and other Spondyloarthritidis
Hemophilic Arthritis
Pigmented Villinodular Synovitis
Persistent Effusion after Joint Prosthesis
Undifferentiated Arthritis (where the Arthritis is characterised by Synovitis, Synovial Thickening or Effusion)